Co-branding
All materials are branded with the It's a Money Thing registered trademark. Participating credit unions also have their logo added to all of the content. This combination of logos constitutes a co-branding situation. To make it clear, we add the line, "It's a Money Thing is a registered trademark of Currency Marketing" to the videos, infographics, handouts and presentations.
Here's a example from the bottom of one of our infographics.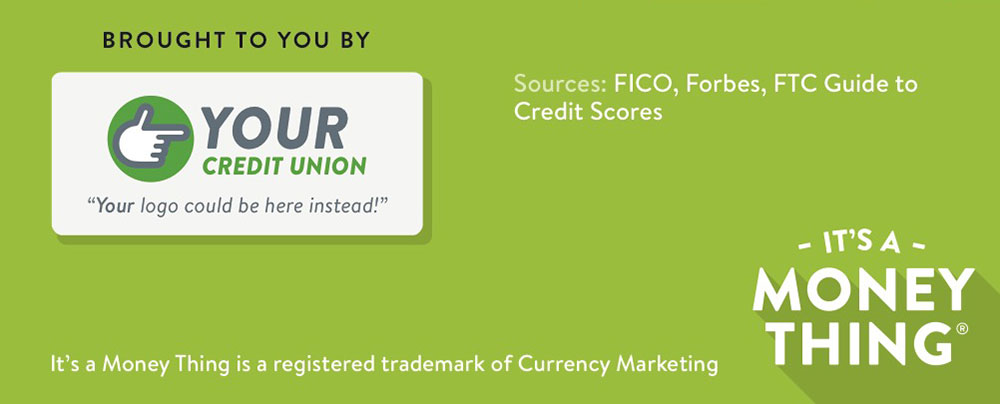 Privacy of Consumer Financial Information
It's a Money Thing is a not a financial product. We do not ask for or require a participating credit union to disclose non-public personal information about any of its consumers (whether or not they are members). No member financial information is transferred from a participating credit union to Currency Marketing, nor is any member financial information collected by Currency Marketing.
Sources for Compliance
We provide a complete list of sources for all content packs. Sources can be found here.