Let's look at how to use and promote a very popular online element included in your It's a Money Thing content—the infographic.

Upload your infographic

Infographics are a popular way to bring statistics and data to life. Their vivid graphics and illustrations make even the most complex topics easier to understand.
Post the infographic on your blog
If your website includes a blog, posting the infographic as an article image is a perfect way to share this piece of content. The vertical format of the infographic translates very well to a blog's scrolling format.
Pinterest
If you've been wondering how your credit union could most effectively use Pinterest, the infographic is the answer you've been looking for. Reaching a female audience aged 20 to 50 is what Pinterest does best, so for the best engagement, shape your message to connect with college students and caring moms.

Using messaging such as "Please help us get the word out about protecting yourself from identity theft" is a good way to encourage likes and Repins from this group.
Add a Pin It button to your website or blog
If you want to add a Pin It button to your website or blog, follow the instructions here: http://goo.gl/2NcCiT Adding a visual Pinterest Pin will let your blog readers or website visitors pin the infographic (or other things of interest they find) to their own Pinterest boards.
Make pinning (and sharing content) easy for you
You can install a Pin It button in your browser's navigation bar very easily. This will let you pin your own infographic to your credit union's Pinterest boards easily and quickly. Click on this link and scroll down to quickly add a button to your browser.
Promoting the infographic

Take screen shots of different sections of your infographic and share it with your Twitter followers, your Facebook fans and your Instagram followers. This will get you several content postings from a single piece of your It's a Money Thing content! Make sure you also post a link back to where the infographic lives—in a blog article or on your Pinterest board.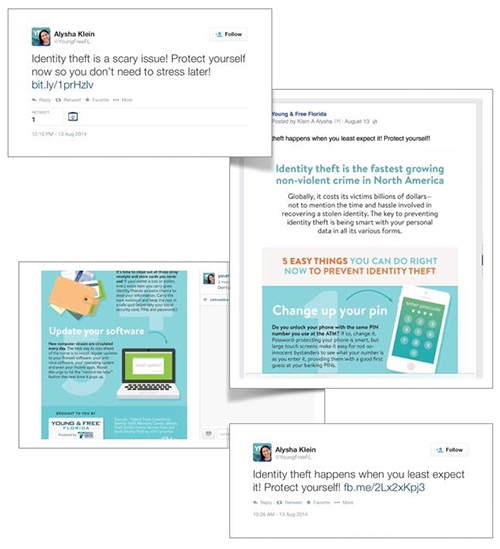 Ask your followers to share your content and help spread the word about the important information you've posted. You'll be surprised how many people will respond to your request when it's made in the name of increasing financial awareness.
In-branch posters

A unique way to share the infographic is to print and mount it (or a section of it) as an in-branch poster. The posters can be displayed on a monthly basis in your waiting area or literature display area.
A printout on oversized paper could also be pinned to an in-branch info board, or even circulated to local high school or college libraries.
We supply the infographic as a JPG file for using online and as a PDF file, which is more suitable for printing.